The author released 6 new chapters. Everything will be put on hold to get these 6 chapters done as soon as possible. Cheers!
Katsuyori Shibata
Ch. 2005
---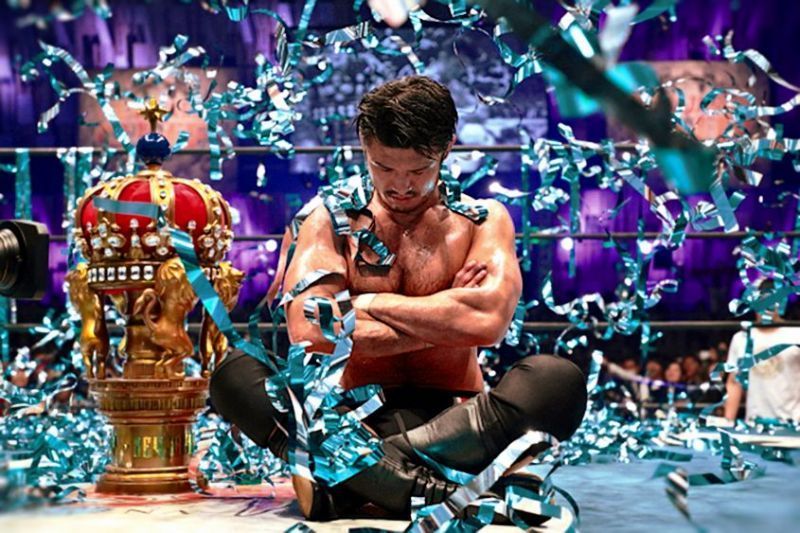 Katsuyori Shibata
Many people tend to underestimate Pro Wrestling, thinking it is just a circus where some strong athletes pretend to hit as the audience screams their names.
The wrestler's prejudice is that they are gorilla full of steroids and the fans are a mass of ignorant rednecks full of beer, but that is not the case. Wrestling fans are ordinary people, and wrestlers are often best-selling (Mick Foley, Chris Jericho), rock musicians (Chris Jericho) and financial analysts (JBL).
The discipline story of today is Katsuyori Shibata's story.
Shibata in 2005 was one of the leading prospects of New Japan Pro Wrestling in Japan. Unfortunately, the period was not good for business. The office was interesting to propose a mix of wrestling and MMA and to show off fighters against the fighters.
The wrestlers were all defeated, and they had a severe loss of credibility while the fighters were terrible wrestlers. The audience was rejecting the product, and the hopes of the office were on three young prospects, Shibata, Hiroshi Tanahashi and Shinsuke Nakamura.
In that period, Shibata decided to abandon the NJPW to spend full time at the MMA, leaving Tanahashi and Nakamura alone in the challenging role of the only attractions.
Shibata's career in MMA was not exciting, few wins and so many defeats and in 2012 he returned to NJPW. Shibata was in an awkward position, all the backstage and executives did not trust him, and they had a grudge for his departure in 2005.
"He ran away, and I had to put the federation on my shoulders," said Tanahashi in his book.
Shibata had to regain the confidence of everyone. Shibata did this with discipline and dedication. Katsuyori put the 100% of his commitment to each match. His style is very physical, with slaps, kicks, and headbutts. His body often had injuries, but Shibata always continued to fight and regained the favor of the fans.
After years of dedication, Tanahashi declared publicly to respect Shibata and finally "The Wrestler" got a match for the IWGP World Championship against Kazuchika Okada at the event "Sakura Genesis 2017."
The match is the best in Shibata's career, with the wrestler fighting with courage and discipline. Unfortunately, it was his last match, because during the match Shibata hits Okada with a strong headbutt. Shibata's head started to bleed, and he lost the fight minutes later.
In the backstage Shibata had health problems and a partial paralysis of the right side of his body. Shibata was brought to the hospital, and the diagnosis was "subdural hematoma," caused by dehydration and the headbutt.
Shibata needed several operations to his head and began a painful rehabilitation. His body had to be run by electric shocks and very painful therapies.
Shibata wrote that every morning he was ready to give up, but his desire to defeat the problem became his primary motivation, and his doctor was amazed by his discipline and determination.
Shibata returned to NJPW during the 2017 Climax G1 tournament finale to greet fans declaring "I'm alive, that's all!".
Shibata is determined to return to fight, and with his determination, he will come back really soon.
Click
Donate
For More Chapters