Vote for the VR Novel that you want me to translate. There are three candidates.
Novel Descriptions below
Which VR Novel Do You Want Me To Translate?
Novel 1: The Latest Game Is Too Amazing:
Novel Updates Link:https://www.novelupdates.com/series/the-latest-game-is-too-amazing/
A boy playing the first VRMMORPG of the world – 'Another World', goes to another world but doesn't even realize it.
Due to his actions, the people around him keep misunderstanding him.
A fantasy story about the misunderstandings between a boy named Chaos (character) and the people of that world.
Novel 2: Shangurila Frontier
Syosetu:https://ncode.syosetu.com/n6169dz/
If there are about a hundred godly games in the world, then there are more than a thousand other shitty games. Bugs, errors, texture collapsing, contradicting scenarios… Basically shitty games which people generally avoid.
After a certain incident, a boy who loves these shitty games tries challenging a godly game.
Due to this, the game as well as reality starts to change. But the boy still trembles in fear because of the specs of this game.
"You call it a godly game if the story doesn't even fall apart…?"
Novel 3: Summoner-san ga Iku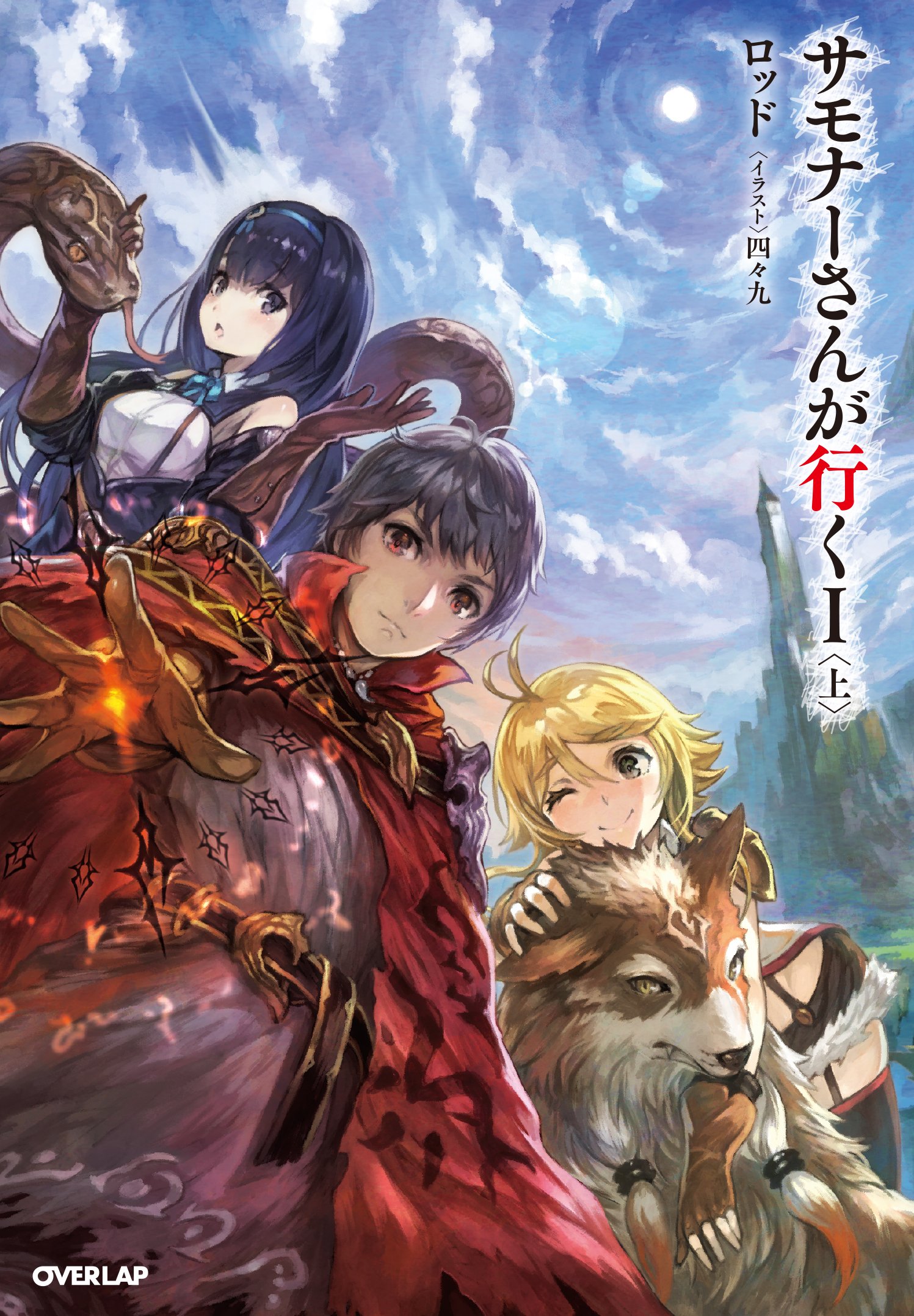 NovelUpdates pick up request: https://forum.novelupdates.com/threads/summoner-san-ga-iku.6330/
"I need to do a preliminary investigation."
An encounter in the bar, in front of a bulletin board recruiting party members. Standing there was a lone, puzzled man, Keith. After beta testing, the VR game "Anotherlink Saga Online" officially launches. Logging in without so much as a glance at the instructions, by chance he selected a Summoner——A magic-user class that specialized in using summoned monsters. And soon, what awaited the uninformed man was the reality that "Summoners are unpopular". That's right, in this game, summoners were an "obscure class" treated as a "joke class", and as such Keith had yet to make any friends.
Not knowing his right from his left, Keith somehow gets an invitation to join a Guild, and the Summoner becomes an apprentice at the bottom of Olenue where he asks for advice. Thus, it happened on a day when he was training his summoned monster Wolf. Unintentionally, he got his hands on an item that had no record of how to obtain it on any of the information boards——?!
Which VR Novel Do You Want Me To Translate?
Click
Donate
For More Chapters